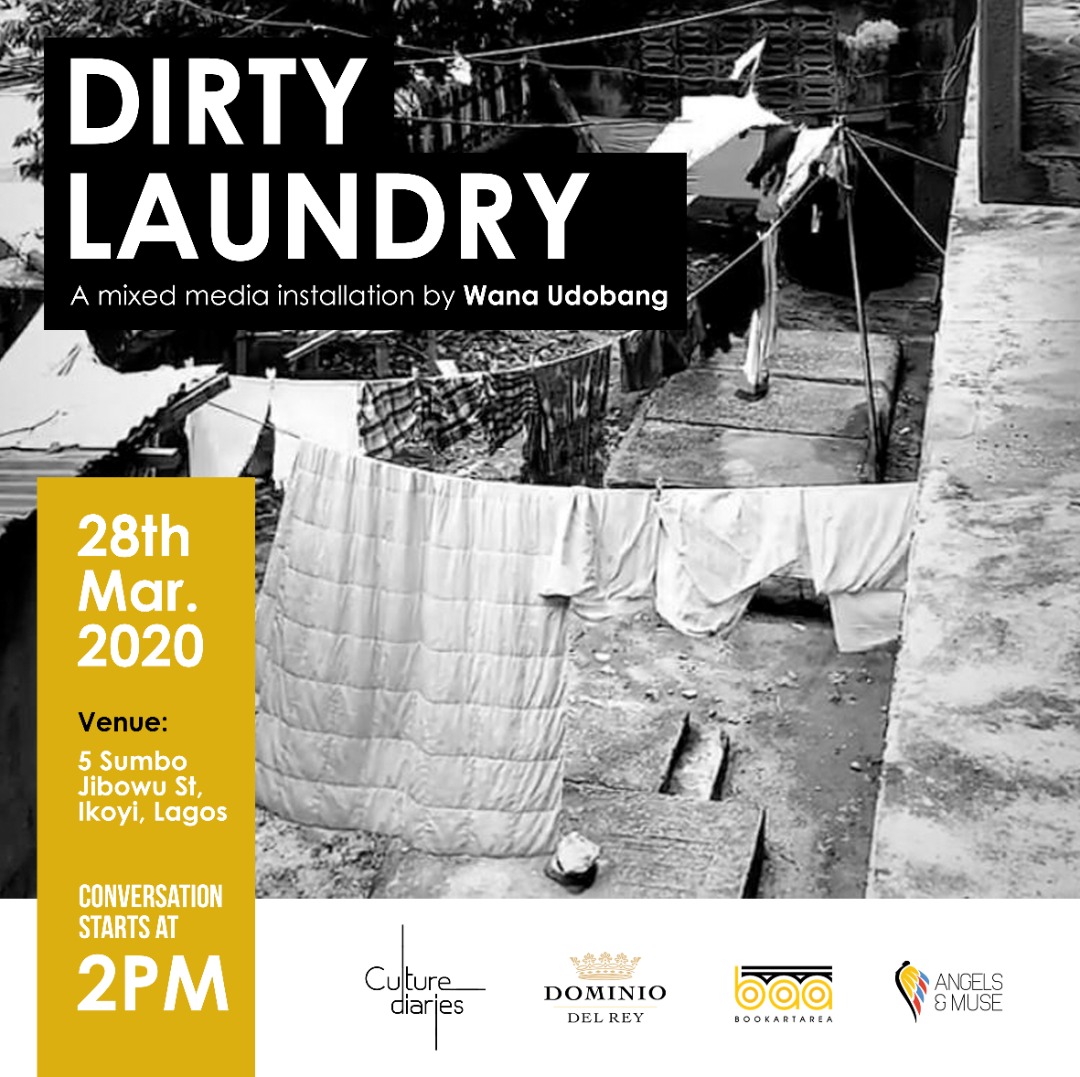 Angels&Muse and BOOKARTAREA is delighted to announce DIRTY LAUNDRY, a mixed-media installation by Wana Udobang.
Dirty laundry is an immersive time travel experience, a physical representation of the metaphor "hanging your dirty laundry in public".
The installation Curated by Naomi Edobor for BookArtArea at Angels and Muse, is conceived as a poetic journey where each body of poetry combined establishes an archive of personal memory while showing arts' unique ability to question limits and challenge perceptions.
Opening: 2 pm March 28th, 2020
Closing: April 12th, 2020
Venue: Angels and Muse

Born in 1984, in Nigeria, Wana Udobang lives and works in Lagos. Playing the role of an artist working at the intersection of poetry, performance, and film. Her works explore memory, womanhood, trauma, love, healing, and re-imagination.